Written in collaboration with poet Megan Levad of 1928.


Song List:
1. Incidental I
2. Perfect
3. Dirty John
4. Home Movie
5. 2:22
6. Primal Love
7. Incidental II
8. Charity
9. Twinned
10. Dolly
11. Garbo Compares
12. Sympathy for Devil
13. Undone

Instrumentation: Singer, cello, piano


Duration: 75:00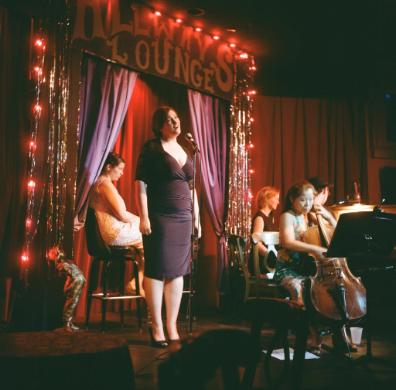 Inspired by the Great American Songbook tradition, Love incorporates elements of baroque and doo-wop, as well as references to some of contemporary music's most-sung songs (like "Wild is the Wind" and "Nothing Compares 2 U"). Other influences include Handel, Schubert, and sad guys like Glen Hansard, Colin Meloy, Will Oldham, and Damien Rice.